2021 Family Law & Mental Health Forum
You are here:
Home
/
2021 Family Law & Mental Health Forum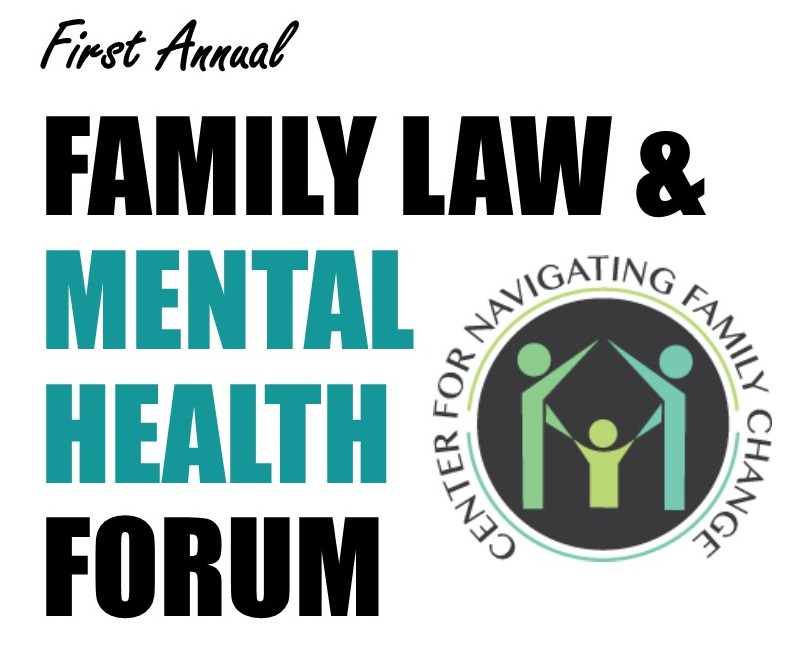 WHEN? Friday, March 26, 2021 8:30am-4:30pm
WHERE? Gwinnett Justice & Administration Center, 75 Langley Drive, Lawrenceville
WHO? Anyone who works with divorced/separated families (judges, attorneys, guardians ad litem, mediators, therapists, coaches, financial advisors, etc.)
WHY? To cross educate professionals to provide services more efficiently and in the best interests of families and their children
HOW? Each participant will have the opportunity to choose four 45-minute workshops throughout the day, as well as attend a Gwinnett County Superior Court judges panel. Continental breakfast and lunch will be provided.
FEE? $175 per participant if registered by January 31st. After January 31st, fee is $195. CLEs and professional CEs will be provided. There will be an additional fee for CLEs payable on the day of the Forum.
WHAT KIND OF WORKSHOPS WILL BE FEATURED? There will be something for every profession. The list includes:
What is a "Good" Co-Parent?
Legal Basics of Divorce for Non-Attorney Professionals
Writing Conflict-Resistant Parenting Plans
The Secret to Mediation Success
Pros/Cons of Teen Affidavits
Financial and Tax Issues in Divorce
What's Up with Kids Resisting Visitation?
…and others to be announced
JUDGES PANEL:
Judge Warren Davis
Judge Karen Beyers
Judge Tracey Mason
WORKSHOP PRESENTERS:
Diane Dierks, LMFT (CNFC's executive director)
Dr. Rick Voyles
Dr. Howard Drutman
Janae Combs, LPC
Sherri Rawsthorn, LCSW
Dan Feldman, LPC
Susan Barnes, CPA, CDFA
Sherriann Hicks, Attorney & GAL
Ashley Stinson, Juvenile Court Director of GAL Program
Additional legal presenters to be announced
REGISTRATION
To register, (1) download and complete the Registration Form and return to

Laura Goldstein

(2) then pay using one of the PayPal buttons below.
---
Click to Pay