You are here:
Home
/
Giving
Helping Parents So Kids Can Be Kids!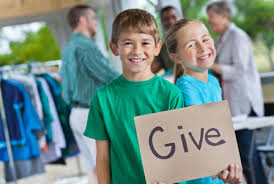 CNFC welcomes your tax- deductible donations! Your gifts help us help parents in complicated cases to provide affordable:
Co-parent counseling

Parenting coordination

Post-divorce family or reunification therapy

Parent training beyond anger management
Your $150 donation provides a sizable scholarship discount for low-income clients who may get as much as an 80% discount on their fees if they qualify (based on gross income listed on their child support worksheets and availability of funds).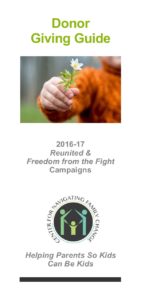 CHOOSE ONE OF THESE OPTIONS OR DONATE WHAT YOU CAN AFFORD:
Becoming a monthly subscription donor insures ongoing help for hundreds of families!

DIAMOND — $5,000 ($429/month)
PLATINUM — $2,500 ($215/month)
GOLD — $1,500 ($129/month)
SILVER — $500 (one-time donation)
BRONZE — $150 (one-time donation)
CUSTOM — $10+ (one-time donation in amount of your choice)
GIVING IS EASY. JUST CLICK ON THE Click & Pledge LINK BELOW OR CHOOSE ONE OF THE PAYPAL BUTTONS FOR THE DESIRED AMOUNT

:
________________________________________________________________________________________________________
SILVER — $500 one-time donation
________________________________________________________________________________________________________
BRONZE — $150 one-time donation
________________________________________________________________________________________________________
CUSTOM DONATION — $10+