You are here:
Home
/
Giving
Helping Parents So Kids Can Be Kids!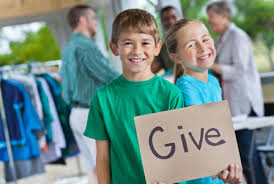 CNFC welcomes your tax- deductible donations! Your gifts help us help parents in complicated cases to provide affordable:
Co-parenting counseling and parenting coordination

Reunification therapy for parental alienation cases or other cases in which there have been significant parent/child estrangement (due to incarceration, substance abuse or abandonment)

Supervised visitation

Your $150 donation provides:
One hour of co-parent counseling or parenting coordination

One hour of reunification therapy

Three hours of supervised visitation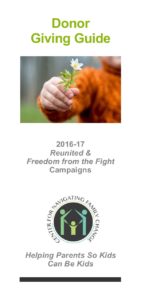 CHOOSE ONE OF THESE OPTIONS OR DONATE WHAT YOU CAN AFFORD:
Becoming a monthly subscription donor insures ongoing help for hundreds of families!
View the Donor Giving Guide for a complete list of incentives awarded at each level.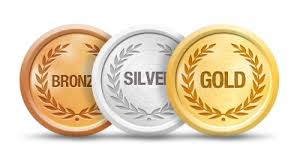 DIAMOND — $5,000 ($429/month)
PLATINUM — $2,500 ($215/month)
GOLD — $1,500 ($129/month)
SILVER — $500 (one-time donation)
BRONZE — $150 (one-time donation)
CUSTOM — $10+ (one-time donation in amount of your choice)
GIVING IS EASY. JUST CLICK ON THE PAY PAL BUTTON BELOW THAT CORRESPONDS TO YOUR DESIRED LEVEL:
________________________________________________________________________________________________________
SILVER — $500 one-time donation
________________________________________________________________________________________________________
BRONZE — $150 one-time donation
________________________________________________________________________________________________________
CUSTOM DONATION — $10+