Helping Parents So Kids Can Be Kids!
It takes donations to provide our services at well-below market prices. Most private practice professionals or organizations charge fees that are 30 percent more than CNFC's. To continue high-quality services, with experienced and well-trained professionals, at an affordable rate, we rely on private donors to fill in the gap.
Here are two ways to give to us without spending a dime:

AMAZON.com — instead of going to amazon.com, copy and paste this address into your browser every time you shop: smile.amazon.com/ch/58-2497206
Then, just shop like you normally do. Nothing is different. Amazon will donate a percentage of your purchases to us without asking you to do another thing!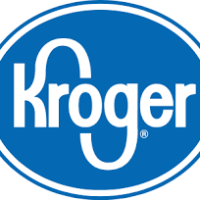 KROGER — We know you have a Kroger Plus Card! All you have to do is log-in to your Kroger account online and go to the icon at the top that says "Valued Customer" or your name. In the drop down menu, click "My Account". Once into that page, in the left sidebar, click on "Community Rewards" and then search for Center for Navigating Family Change. When it comes up, click "Enroll." That's it! From that point forward, anytime your Kroger Plus card is used, the purchase amount is recorded on your account and Kroger will send our organization a check monthly for a percentage of all purchases made.
If you have never registered your Kroger Plus Card on the Kroger site, you might have to do that first by clicking "My Account" at the top of the homepage to get to your Account Summary page. Click the "Add Card" button under "Plus Card and Alt ID(s)." Type your 12- or 13-digit Kroger card number into the "Plus Card-or-Alt ID Number" field. This number is at the back of your Kroger Plus card.
TAX-DEDUCTIBLE GIVING OPTIONS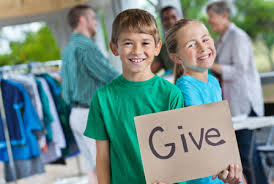 CNFC welcomes your personal tax-deductible donations! Your gifts help us help parents in complicated cases to provide affordable:
Short-term Parenting Coordination (during litigation)

Long-term Parenting Coordintion (post litigation)

Family Therapy for Resist/Refuse Dynamics (aka Reunification)

Parent of Divorce Individual Training
CHOOSE ONE OF THESE OPTIONS OR DONATE WHAT YOU CAN AFFORD:
Becoming a monthly subscription donor insures ongoing help for hundreds of families!

DIAMOND — $5,000 ($429/month)
PLATINUM — $2,500 ($215/month)
GOLD — $1,500 ($129/month)
SILVER — $500 (one-time donation)
BRONZE — $150 (one-time donation)
CUSTOM — $10+ (one-time donation in amount of your choice)
Giving is easy. Click on the green button or choose one of the PayPal options below.
Give regularly through PayPal!
---
SILVER — $500 one-time donation
---
BRONZE — $150 one-time donation
---
CUSTOM DONATION — $10+