The Advanced Issues in Co-Parenting Workshop is a four-hour educational workshop designed to be a small-group experience (limit of 10), so that participants can get customized help with their co-parent issues, as well as assistance with parenting their children through difficult family circumstances. Participants not only learn about the damage to children that results from continued litigation and co-parent conflict, but they will acquire tools and skills to minimize the conflict on their end in order to protect the children. They will also learn about the dangers of parental marginalization and alienation, as well as the problems with treating children as adults instead of allowing them to simply be kids.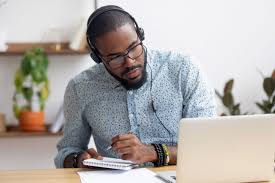 PROGRAM CONTENT
The primary goal of the workshop for participants, who have returned to court for modifications, is to specifically address the issues that they might be experiencing. The ultimate goal is to reduce the emotional anguish inflicted on children by helping their parents decrease anger and tension. The Advanced Issues in Co-Parenting workshop is designed to be smaller and more interactive than the basic lecture class. The selected cases for the workshop will be skills-based education to empower those parents to learn to communicate in a more positive and productive manner.
The course content includes:
Putting the co-parent relationship in a healthy perspective.
Setting appropriate boundaries in the post-divorce family.
Understanding how co-parent conflict affects children.
Responding to parental marginalization and alienation.
Structuring communication to minimize conflict.
IMPORTANT: Because this class is interactive, both co-parents cannot attend the Advanced Workshop at the same day/time. This allows each parent to speak freely. We check rosters and court case numbers 48 hours prior to class start to ensure co-parents are not registered for the same date and time. We encourage you to register at least 48 hours prior to the class, or you may be told upon entering the class that you must re-register for another class if your co-parent registered prior to you.