Information for Professionals
SUBSCRIBE TO BECOME A CNFC PROFESSIONAL SPONSOR FOR ONLY $39.95 PER MONTH!
Co-Parenting Help for Your Clients

If your clients are finding it difficult to navigate the difficult task of raising their children, there are a number of interventions that can be helpful. A Parenting Coordinator or Co-Parent Counselor can walk them through each complicated step of staying out of conflict for the sake of the kids. They will learn how to set boundaries with one another and get on with their lives! The Center for Navigating Family Change offers the following co-parenting interventions: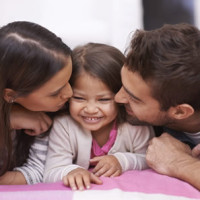 Co-Parent Counseling (confidential — counselor does not testify or report to the court): This is a short-term intervention (6-8 sessions) designed to help co-parents refocus their relationship from its former emotional/romantic style to a new practical and business format. A Co-Parent Counselor can offer the tools and strategies to guide co-parents into a new way of thinking about how to raise their children without conflict. Cost is $150 for each one-hour session. For more information, contact CNFC by emailing info@cnfc.org or call 404-592-1257.
Parenting Coordination (not confidential — coordinator could testify or report to the court): This is a long-term intervention (6-18 months) that is designed to address high-conflict co-parenting relationships in which there is a history or high risk of chronic litigation. Children suffer greatly when their childhoods are defined by co-parent conflict, especially the type that leads to constant court intervention and the child being forced to choose a side. A Parenting Coordinator will not only help co-parents refocus their relationship onto the needs of the children, but also help them resolve conflicts on a regular basis rather than using the court system as their first choice of resolution. Parenting Coordinators are trained to teach, model and guide parents to engage in appropriate professional communication. They also may speak with other involved professionals, and the court if necessary, to assist both parents in adhering to the mandates of the court-ordered parenting plan in a peaceful manner. Cost is $150/hour for both in- and out-of-session work and a retainer is typically taken for the first 90 days. For more information, contact CNFC by emailing info@cnfc.org or call 404-592-1257.
Reunification Therapy — is an intervention designed to help estranged or alienated parents reconnect with their children in a healthy, productive way. This intervention requires a court-order and the involvement of a guardian ad litem. Length of time depends on each family situation. The Reunification Therapist is trained to identify parental alienation and will work with each family member (including the preferred and resisted parent) to promote a long-lasting connection between the children and both parents. Cost is $150/hour for both in- and out-of-session work and a retainer is typically taken to cover the first 90 days. For more information, contact CNFC by emailing info@cnfc.org or call 404-592-1257.
DON'T KNOW WHICH INTERVENTION IS RIGHT FOR YOUR CASE? A brief Conflict Assessment might be the best approach, especially if the case is still pending. CNFC will meet with you clients individually to talk to them about their concerns and goals. Then a recommendation will be made to the court or the attorneys regarding how we can best help their children and the co-parents after the case is over.
______________________________________________________________________________
_________________________________________________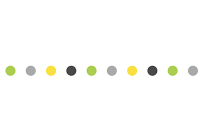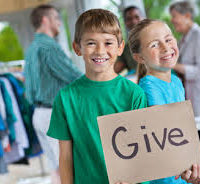 We need your support: Become a professional sponsor!

The Center for Navigating Family Change offers the opportunity to legal, mental health, and financial professionals to become a preferred sponsor of its mission to provide parents in transition with quality resources and educational opportunities. For more information about CNFC's mission and goals, go to our "Mission" page or call 404-592-1257.
Each year, approximately 3,000-4,000 divorcing and separated parents attend our monthly court-ordered parenting seminars in Gwinnett and DeKalb counties in Georgia. As a local professional, you can have exposure on our site, where we direct the parents to go for more information and help.
Sponsorships are offered to those professionals who are experienced in working with families in transition and they will be limited to only a certain number in each field. We hope that you will decide to become involved in this exciting opportunity. When you subscribe to be a professional sponsor, you will get:
Your photo and contact information in our online Professional Directory
A 500-word bio to communicate to parents what your background, specialty and experience is
A direct link to your web site
In return, sponsors agree to make themselves available via email or phone to answer questions from those who attend the parenting seminars and are interested in their field. Of course, sponsors are not expected to offer free services, which is made clear to participants in the seminar.
It's easy to get started! Go to our GIVING page from the Home page and become a Gold Donor ($1,500/year). You will then get confirmation that your first payment has been received and directions on where to submit your photo and information for the directory. It can take up to one week from the time you subscribe until you see your information live on the web site.
NOTE: Prospective sponsors will be screened to be sure they have a valid connection to families in transition before information is placed on the site, and to insure they share CNFC's philosophy of being committed to educating families in transition and promoting healthy families for kids. You may cancel your subscription at any time by accessing your PayPal account, however, no payments will be returned once received. If you choose a monthly subscription, it will automatically renew each month. If you choose the yearly option, it will automatically renew at the same time each year.